STUDENT HOUSING IN THE HEART OF GENEVA
The Centre Universitaire Protestant is closed
The building is being renovated to improve the quality of life of its residents,
as well as the energy performance of the building.
Planned reopening: spring semester 2024.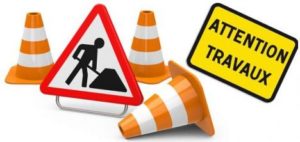 STUDENT HOUSING  IN THE HEART OF GENEVA
The Centre Universitaire Protestant welcomes trainees and university students, as well as students from affiliated schools. There is no distiction of origin, religion or nationality.
The residence is conveniently situated in the vibrant district of Geneva, called Plainpalais. It is within 10 to 15 walking minutes to the main buildings of the University of Geneva : Unimail, Uni Bastions, Uni Dufour, Faculty of Sciences.
Tram 15 provides easy access to IHEID within approximately fifteen minutes.
Accommodation is provided:
Either in one ofhe 10 furnished and equipped apartments, including:
7 individual rooms with each a sink
A large living room
A big kitchen with 7 refrigerators and an individual food shelf
2 toilets and 2 showers
The CUP ensures cleaning services once a week
Or in one of the 2 furnished and equipped studios for a couple.
The CUP ensures cleaning of the studios once a month.
Resident services
Pillows and duvet covers
Sheets provided and washed every 2 weeks
Laundry room with washing machines and dryers
Multi-purpose room, to work, relax, etc. (reservation on demand)
Wifi
Water, electricity
A few places for bicycles are available.
The CUP does not have a parking lot for personal cars.